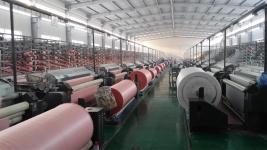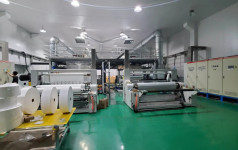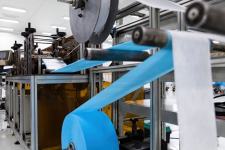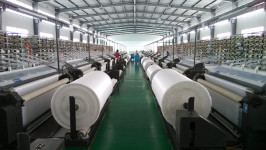 Qingdao Taimei Products Co.,LTD. (TAIMEI)is a trusted global marketer and manufacturer of industrial woven fabric andcoating.
TAIMEI started a global supply of wovenfabric and Poly Tarpaulin in 2006 when many foreign manufacturers invested inChina. In 2012, the company start to integrate more outdoor fabric and sell todifferent countries with the name of TAIMEI, and steadily grow to today a Chinaleading supplier of quality outdoor fabrics including PE coated waterprooffabric, PP Woven Fabric, HDPE Knitted outdoor mesh fabric and PVC CoatedFabric.
The most difficult part of outdoor fabricis one fabric for different applications, and many fabrics for one application.It needs our TAIMEI team to have a very professional and wide range of productknowledge to work with our clients from different countries to provide the mostreliable covering solutions. In the past 10 years, TAIMEI extends the businessby becoming a shareholder of several factories and the business now into bothconsumer and industrial markets including the retail and home furnishing,architectural, construction, agriculture, and even relief area, building an outstandingreputation in the whole world with high-quality products. Now we have businessin over 60 different countries with an average volume of 60 containers permonth.
In order to serve the global customer withprofessional products, TAIMEI divided its business to 4 divisions:
- Tarpaulin division: All finished productswhich welded or stitch with fabric, which including Poly Tarps, Mesh Tarps,Truck cover, Furniture cover, etc.
- Geosynthesis division: Geomembrane, WovenGeotextile, Non-Woven Geotextile, Silt Fence, Landscape Fabric.
- Shading division: Agriculture Shade Mesh,Sun Shade Sail, HDPE Shade Cloth
- PVC Coating division: PVC Coated Fabricfor all long-lasting waterproof purposes.
Our products are designed to:
- Protect people and outdoor environmentsfrom harmful effects of UV Rays, rain, and other adverse weather conditions.
- Improve the efficiency andcompetitiveness of agriculture through increased crop protection and improvedwater conservation.
- Help civil engineering professions withSeparation, Water Filtration, Drainage Works, Soil Erosion Control
Qingdao Taimei Products Co., Ltd. strivesto adapt our business operations to meet your particular needs andrequirements. We look forward to cooperating with domestic and foreign friendsbased on mutual development. We ensure you of high-performance solutions for alist of industrial applications.
Our Vision: To be the leading supplier ofoutdoor covering products that protect and enhance outdoor environments andlifestyles of people.
Our objective: Provide the worldwide goodquality goods with reasonable price.