Professional manufacturer of Industrial Fabric

TAIMEI Group is a China-based manufacturer and leading developer of high-performance coated and un-coated technical fabrics, extruded films, and sunshade covers. We headquartered in Qingdao, is responsible for marketing and R&D, while manufacturers in Weihai, Qingdao, Binzhou, and Tai'An cities for production.
With 15+ years of group experience in coated and non-coated fabric, our production teams have 20+ years of experience in the production of a different kind of fabric, with +500 customers in 50+ countries worldwide, and for a variety of markets, applications, and end-users.

The TAIMEI Group acts as a real industry partner, adviser, and manufacturer, providing excellent products as well as technical expertise.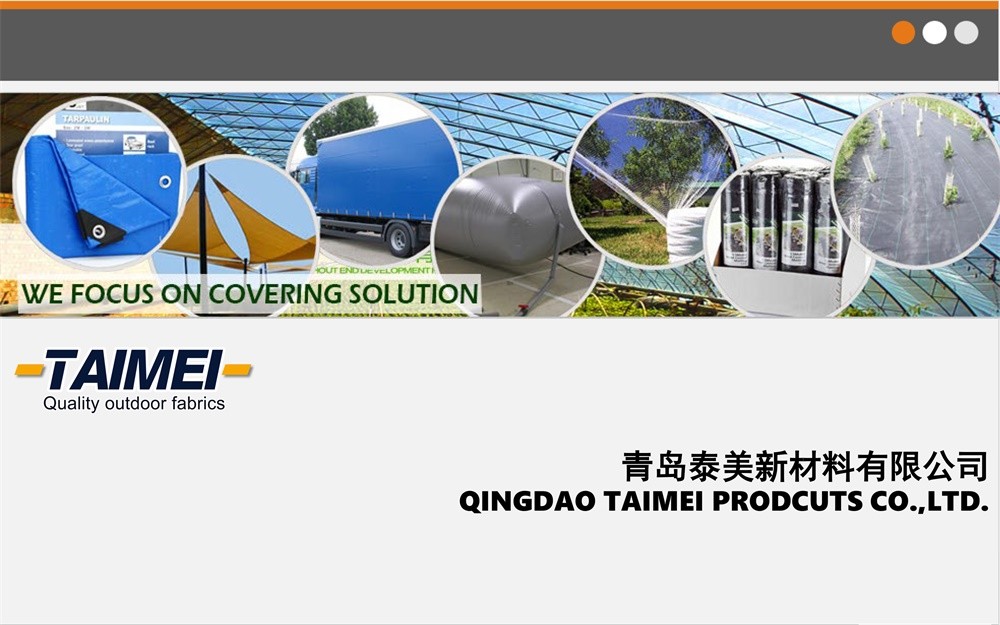 PE Tarpaulin are made of HDPE and LDPE material, it is economic material which widel use all kind of waterproofing need environment to protect your assect from rain and snow.