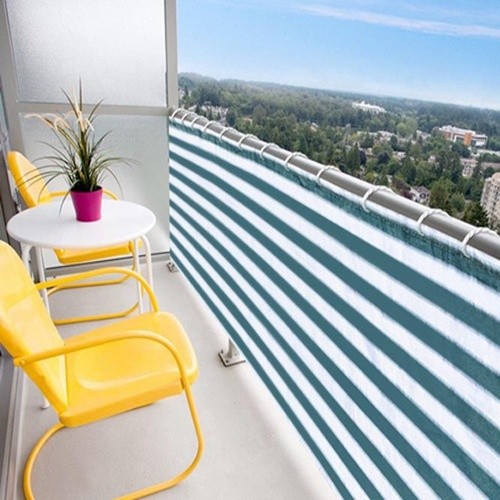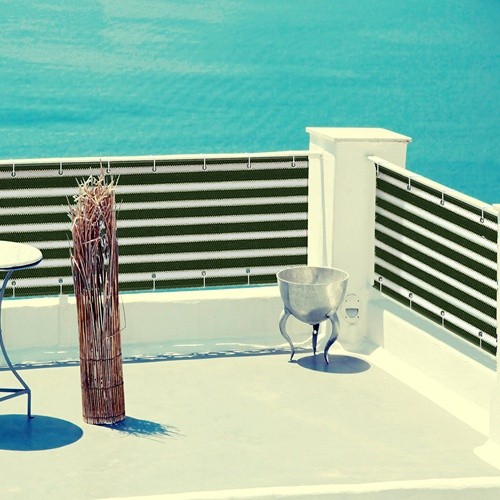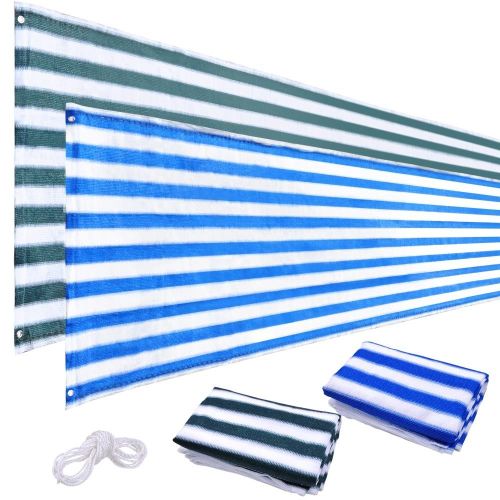 Balcony Privacy Screen Net
Description
Outdoor & Sport

This Balcony Privacy Screen Net protects you from prying eyes, from wind and dust. The Net is tightened around the balcony fence and fastened with a long rope. The rope should be pulled through the metal eyelets of the curtain and fastened at the framework. The curtain has not only protective function. It also makes your balcony look more beautiful. Just secure to side of fence or deck with included cord or weave in and out between deck posts or railings.
Advantages:
Includes quality soft white rope for attaching net.
Enjoy privacy while sun tanning or doing yoga!
HDPE polyethylene mesh lets the breeze flow through so you stay cool.
Keep your outdoor life more private.
High Quality White Rope.
Studded with metal grommets, making it easy to hang.