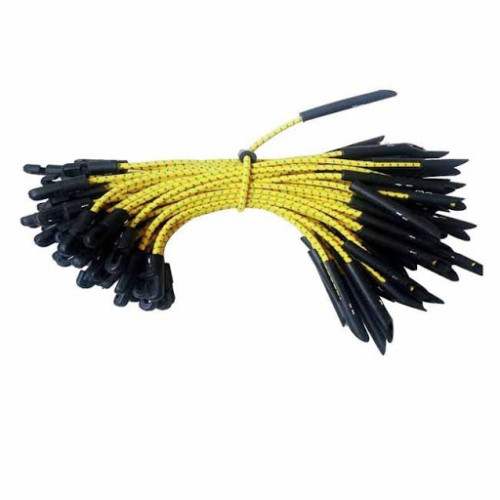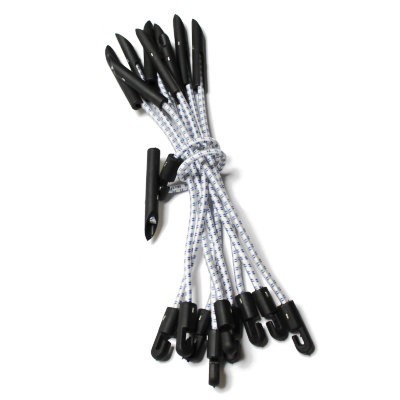 Description
Accessories

Ball Bungees are an elastic cord connected to plastic ball, the elastic cord is made from Virgin Rubber to keep a consistent stretch. Ball Bungees attach by putting the loop of Bungee through the grommet in the tarp around the EMT Pipe and then attaching the loop over the ball.
Advantages:
High quality metal, long service life.
Exquisite workman ship, fine knit.
Easy accessibility, durable.
Easy to install, easy to remove.
Save time, labor & energy during installation of scaffolding enclosures.
Allows sheeting to be installed from inside the scaffold frame.