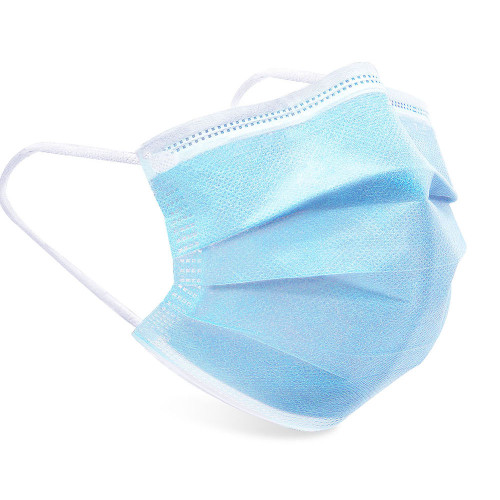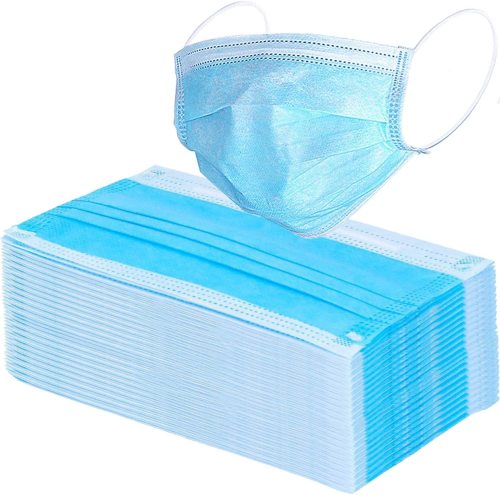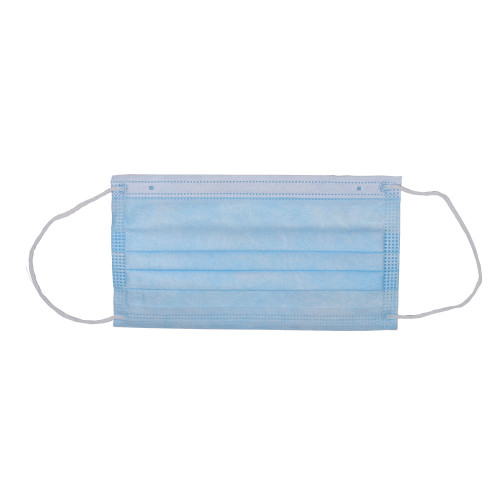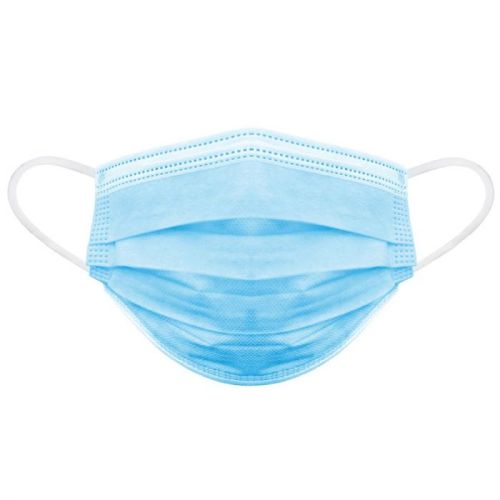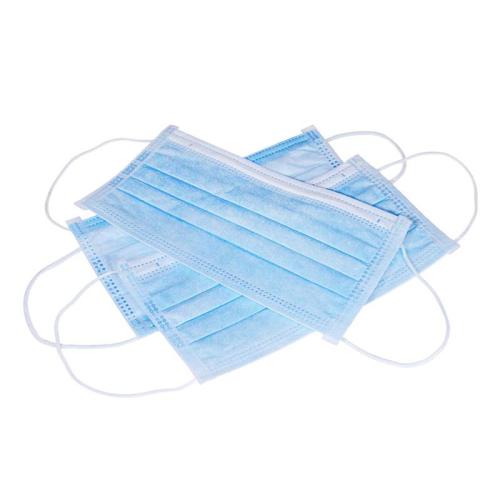 3-PLY NON WOVEN FILTER DISPOSABLE FACE MASK
Item specifics
Executive Standard

GB/T 32610-2016
Particulate Filtration Efficiency

≥95%
Type

Ear Wearing
Material

Non-Woven Fabric, Nose Clip, Earloop
Storage

-20℃——40℃
Size

17.5*9.5cm
Color

Blue
Weight

2.8g
Description
Introduction

Environmental friendly all-plastic tape is used for the bridge of the nose and does not contain any metal. This mask is equipped with unique 3 layers non-woven fabric. Our face masks allow you breath freely and comfortably while providing the maximum protection for you. Suitable for daily life in filtering of pollen, bacterial particles and blocking nasal or oral exhalation or exhalation of pollutants.






Features:
1. Offering superior levels of protection choose from a wide selection of face masks and face protection.
2. Bacteria filtration
3. Low breathing resistance
4. Unique surface water resistance and soft lining
5.Adjustable nose piece for easy use
6. Non-sterile and for single use
Cleaning & Storage
Cleaning is not applicable - disposable product.
Dry, ventilated, non-corrosive gas environment, away from fire and flammable materials.Please refer to the instruction for other information.
Instructions:
1. Select the applicable specifications and models, and open the after the outer packing is in good condition.
2. Unfold the lamination. The nose clip side is on the top. The folding direction is the inner layer of the mask, the outer fold of the mask. folds downward
3. Make the mask against the chin, two fingers will be transverse nose clip on the skin, and press the root of the nose to shape.
4. Pull the ear band behind the ear and adjust the ear band until it feels as comfortable as possible.
5. When removing the mask, avoid touching the outside surface of the mask.Just take off the mask belt by holding it with both hands.

Factory and Machine: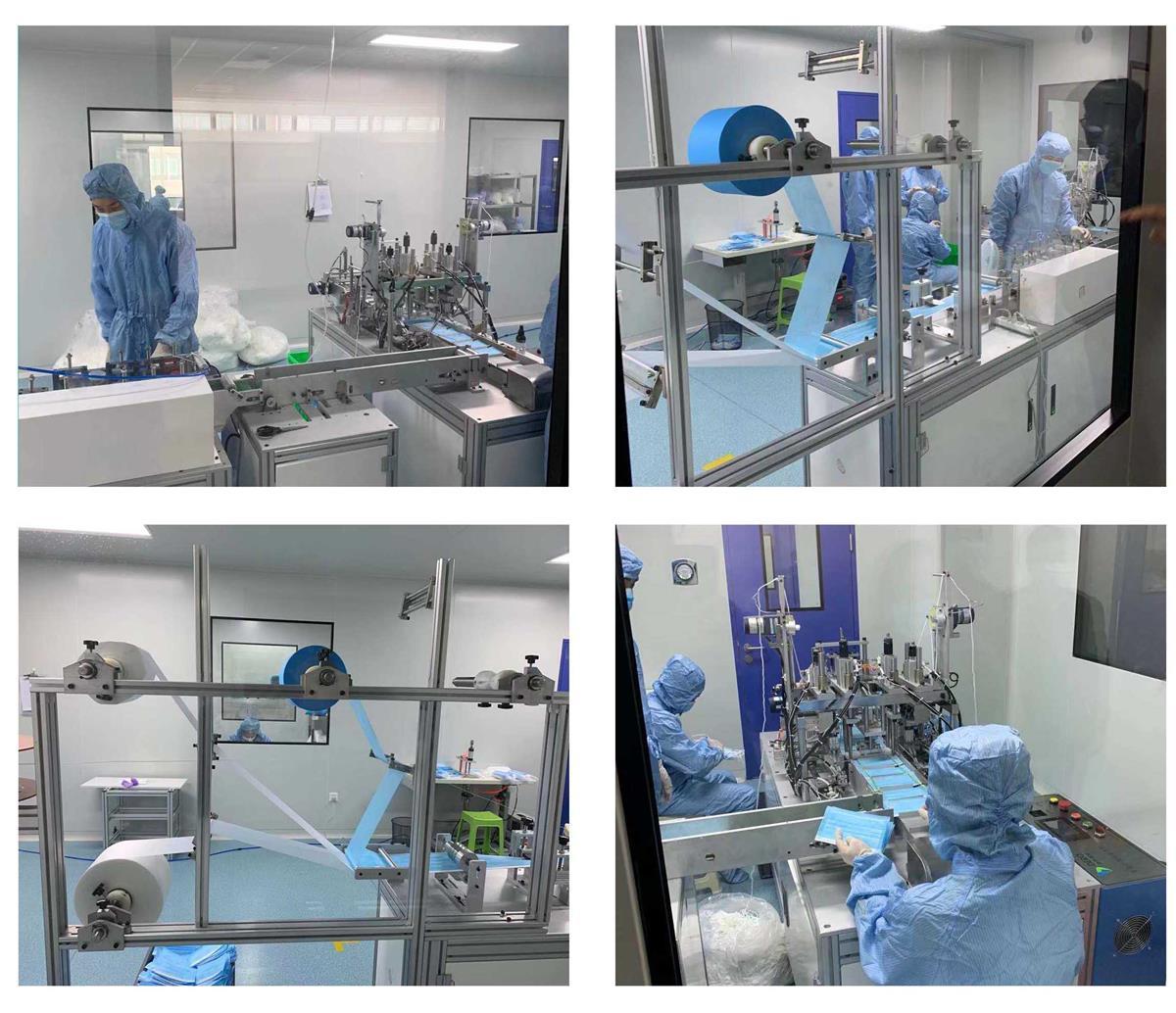 Colors Available:
Blue
Downloads: