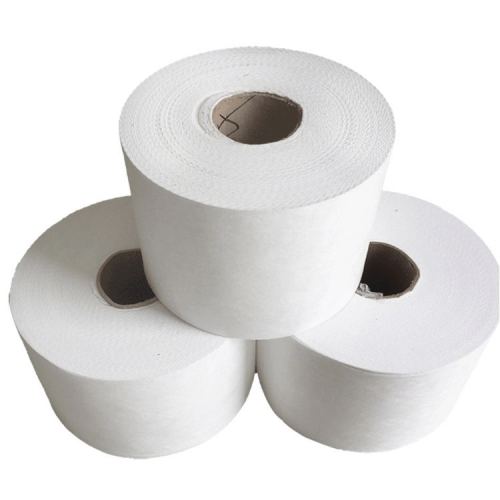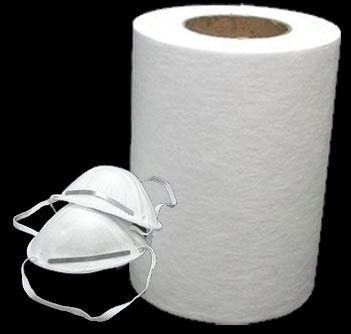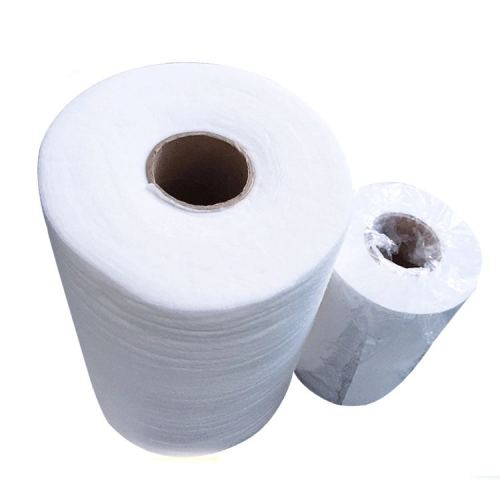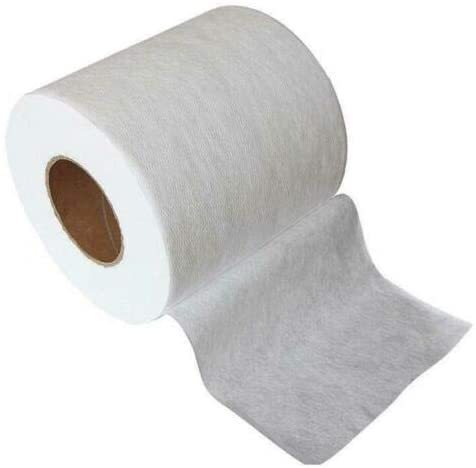 BFE 95% Melt Blown Non-Woven Fabric for Face Mask Filter
Item specifics
Material

Polypropylene
Color

White
Application

Face Mask, Disposal Face Mask
Weight

20 to 60gsm
BFE

95
Roll Width

175mm/195mm/250mm/260mm
Description
Introduction

Melt-blown non-woven fabric is a kind of ultra-fine fiber non-woven material made by melt-blown process, raw material is food grade PP, fiber diameter can be 0.4um-2um. The product is treated with special electrostatic, characteristics of high efficiency and low resistance, comfortable and easy to adorn. Can effectively filtration and adsorption of microorganisms, viruses and extremely dust.

Medical grade mask filter can meet with Europe standard EN14638:2003 requirements, the bacterial filtration efficiency(BFE) is over 95%. Or China Standard YY 0469-2011.

Industry grade mask filter can meet with Europe standard EN149:2001 +a1:2009 FFP1/FFP2/FFP3 requirements, and USA standard NIOSH 42 CFE-84 requirement such as N95/N99, and China Standard GB 2626-2006 requirement as KN95 etc. Particle filtration efficiency(PFE) is over 95%
Specification
| | |
| --- | --- |
| Product name | BFE 95% melt blown non-woven fabric filter for mask use |
| Max Roll Width | 1600 mm |
| Weight | 20gsm-60gsm |
| Roll Width | 175mm/195mm/250mm/260mm |
| Color | White or custom |
| Pattern | Embossed |
| Production Capacity | 12,000 kg/ Day |
| Grade | Bacterial Filtration Efficiency ≥ 95% (NaCl) |
| Application Grade | BFE95/BFE99 |
With the capability to produce fine fibres, ideally suited for the filtration of particles, Melt-blown fabrics provide air filtration applications with excellent barrier and filtration properties.Available in weights ranging from 20 – 80gsm (PP), Melt-blown non-wovens are perfectly suited for applications such as industrial respirators, vacuum cleaner bags, automotive cabin filters, and microbiological filters
Advantages:
Available in widths up to 160 cm

Available in various colors

Melt additives to give enhanced fabric properties, such as UV stability and hydrophobicity

Electrostatic charging of filaments for enhanced sub-micron particle filtration

In-line measurement and control of air permeability

In-line thermal flat calendaring
Applications:
Melt Blown Fabric for Face Mask Filter Material: (BFE 95)
BFE95 Melt Blown Face Mask Filter Material is a type of HEPA (high efficiency particulate air) filter. This 100% virgin polypropylene filtration material can be used for PPE (personal protective equipment) masks and respirators. This material has been tested to block 95% of airborne particles with an average particle size range of 3 microns (also known as micrometers). Use this material as the filter layer inside a face mask or face respirator. Please note this material is single use only and non-washable.

Based on The American Society for Testing and Materials (ASTM) standard, this mask filtration material is rated at ASTM Level 1 (see documents). A Level 1 rating is for Low Fluid Resistance. When this filter material is used as the inner layer of a face mask made from a recommended mask material, such as Spun Bonded Polypropylene Non-Woven Material for Masks, the effectiveness of the mask increases.
Testing & Certifications:
This BFE 95% filtration material has gone through rigorous testing and has passed all required certifications for use as the filter material in masks and respirators for blocking 95% of particles. It has passed the BFE (Bacterial Filteration Efficiency) Test. This test determines the material's filtration efficiency by passing aerosolized particles through the material at a constant flow rate and fixed air pressure. This test method complies with GB19083-2010, EN14638:2003

Please Note: This filter material has only been tested BFE. PFE testing is for particles smaller than those that meet BFE standards. Usually, disposal face mask test on BFE, and N95 mask test on PFE

This material has also been tested for breathability and has passed the necessary certification. It was administered and passed the Test, which complies with GB/T32616-2016, EN 14683:2019, Annex C. All test method criteria were met for this material. Testing was performed in compliance with the United States FDA (Food and Drug Administration) good manufacturing practice (GMP) regulations 21 CFR Parts 210, 211 and 820.

Test Standard in Different Countries Below:

Product Classifications

Countries

Performance Standard

P2, P3

Australia/New Zealand

AS/NZS 1716:2012

PFF2, PFF3

Brazil

ABNT/NBR 13698:2011

KN95, KP95, KN100, KP100

China

GB2626-2006
GB2626-2019
GB19083-2010

FFP2, FFP3

Europe

EN 149-2001

DS/DL2, DS/DL3

Japan

JMHLW-2000

Korea 1

st

class

Korea

KMOEL-2017-64

N95, P95, R95
N99, P99, R99
N100, P100, R100

Mexico

NOM

-116-2009
Comparation of Different Grade of Melt Blown Fabric
Model
Standard

Weight

(gsm)

Max Resistance

(Pa)

Max Penetration

%

Apply To

Flow Rate

(L/min)

Medium
Executive Standard

BFE

BFE95

20

<20

BFE≥95

Bacterial Filtration Efficiency

32

NaCl




Sodium Chloride Inorganic Aerosol d=0.26um




BFE99

25

<20

BFE≥99

32

NaCl

P

FFP1

25

<35

PFE≥90

Both Oil and Non-Oil Condition

95

DOP

FFP2

50

<90

PFE≥94

95

DOP

FFP3

80

<175

PFE≥99

95

DOP

KN

KN90

40

<100

PFE≥90

Non-Oil Condition

85

NaCl

KN95

50

<120

PFE≥95

85

NaCl

KN100

80

<175

PFE≥99.9

85

NaCl

N

N95

50

<100

PFE≥95

85

NaCl

N99

75

<175

PFE≥99

85

NaCl

N100

80

<175

PFE≥99.97

85

NaCl

PM2.5

PPMB

50

<100

PFE≥95

85

NaCl

Static Cotton

60

<90

PFE≥95

85

Na

Cl
Factory and Machine: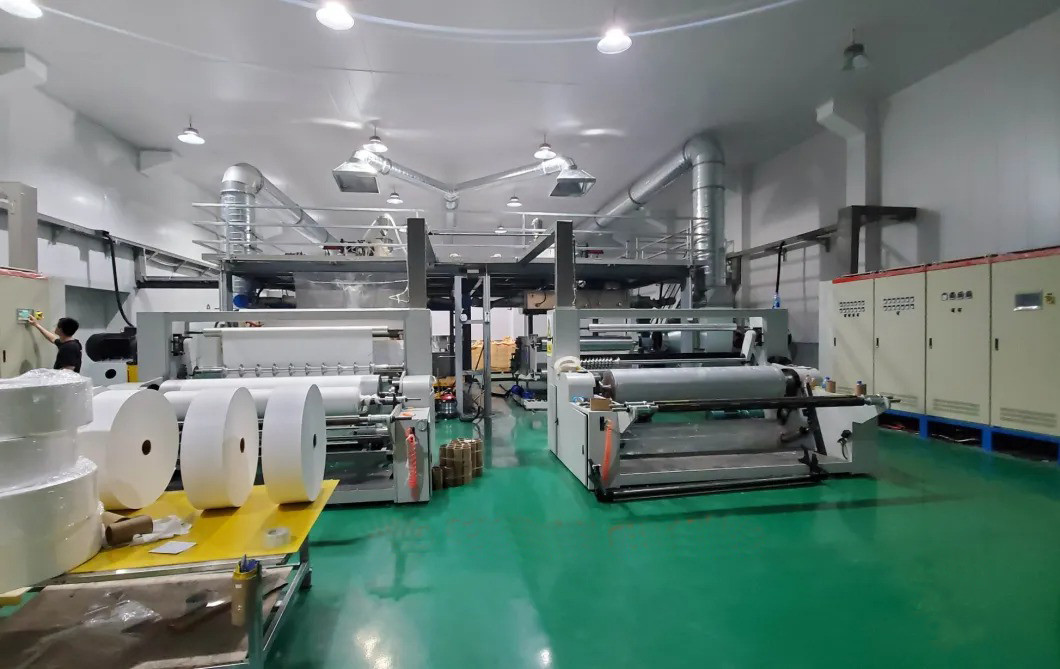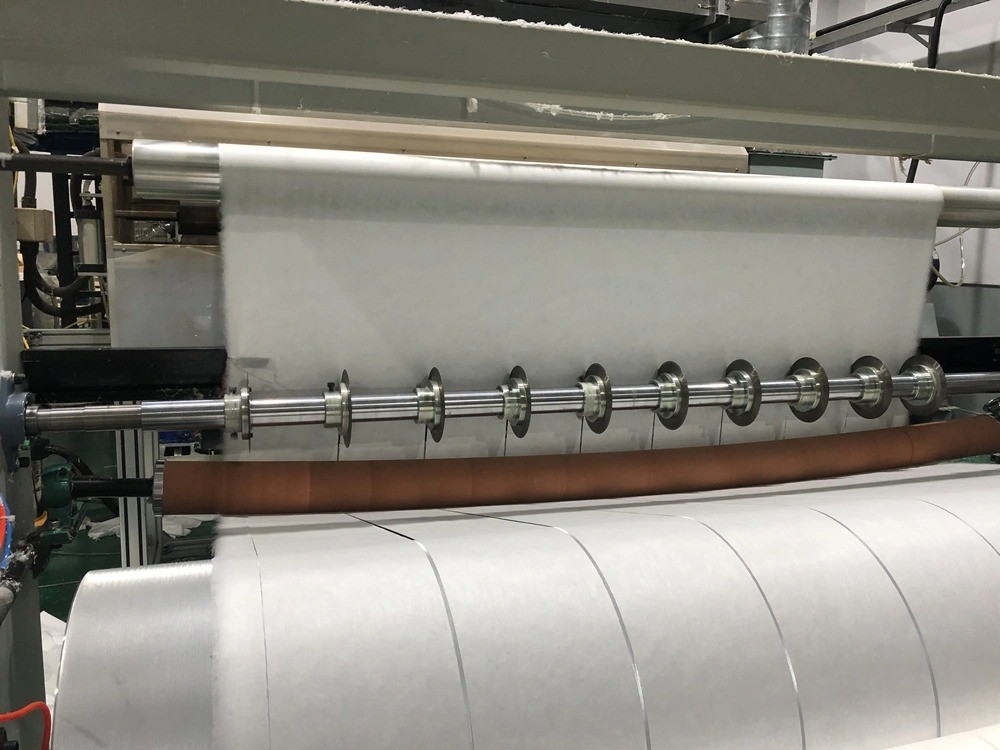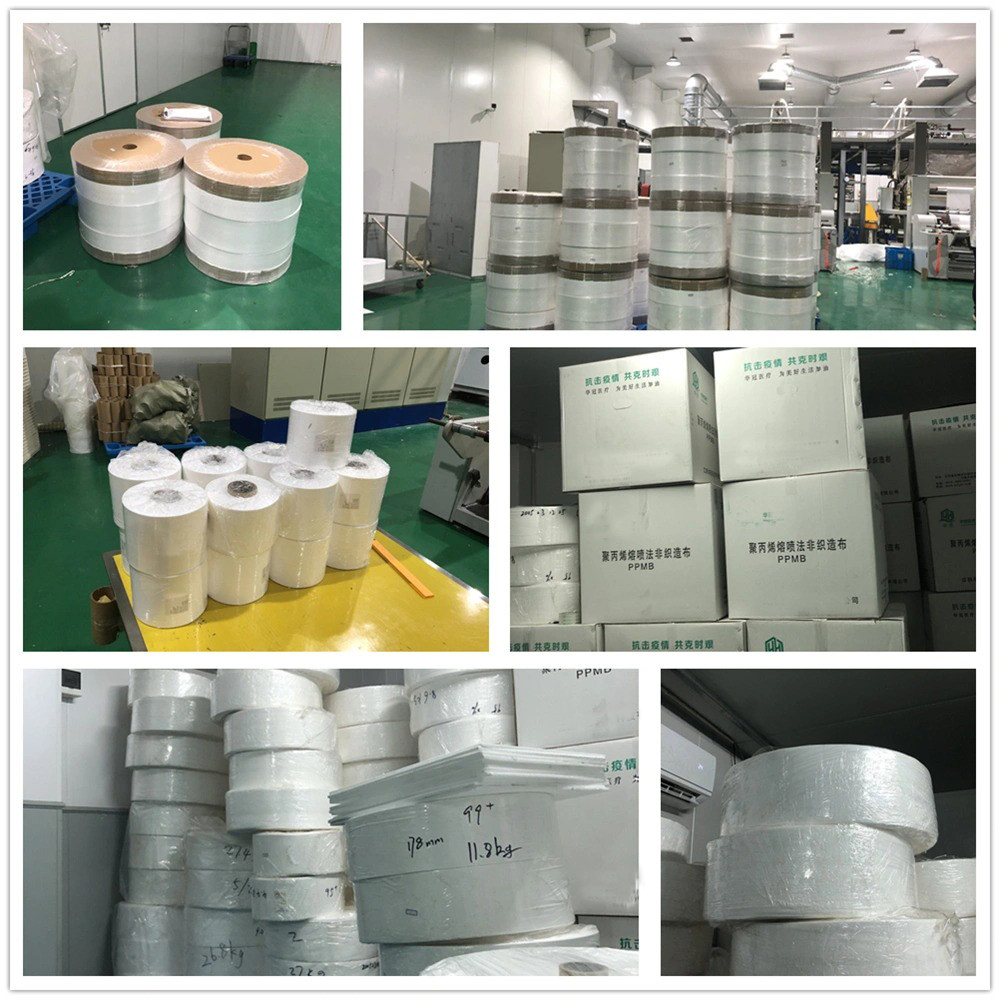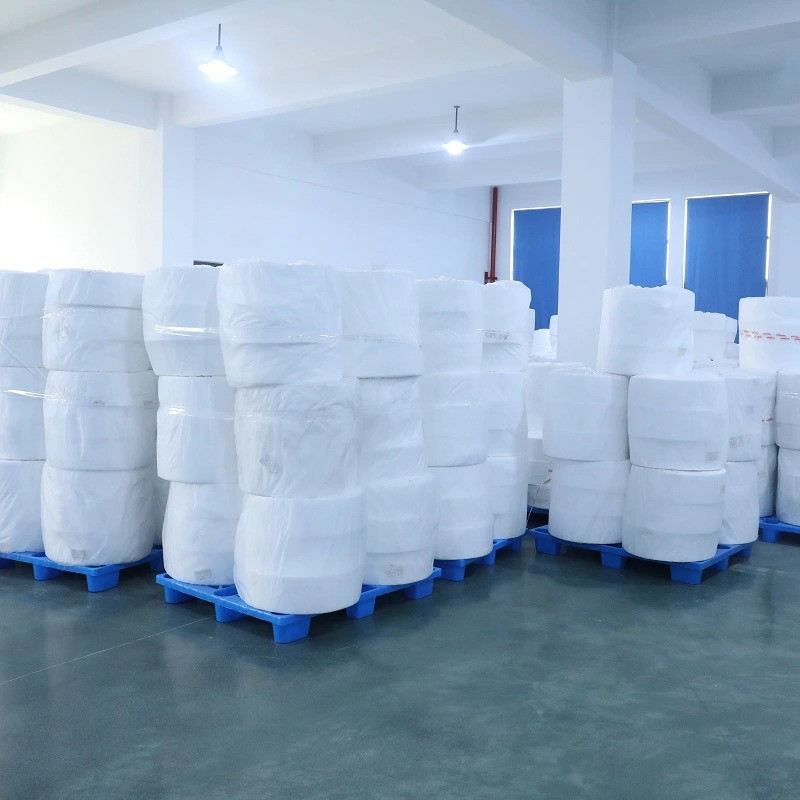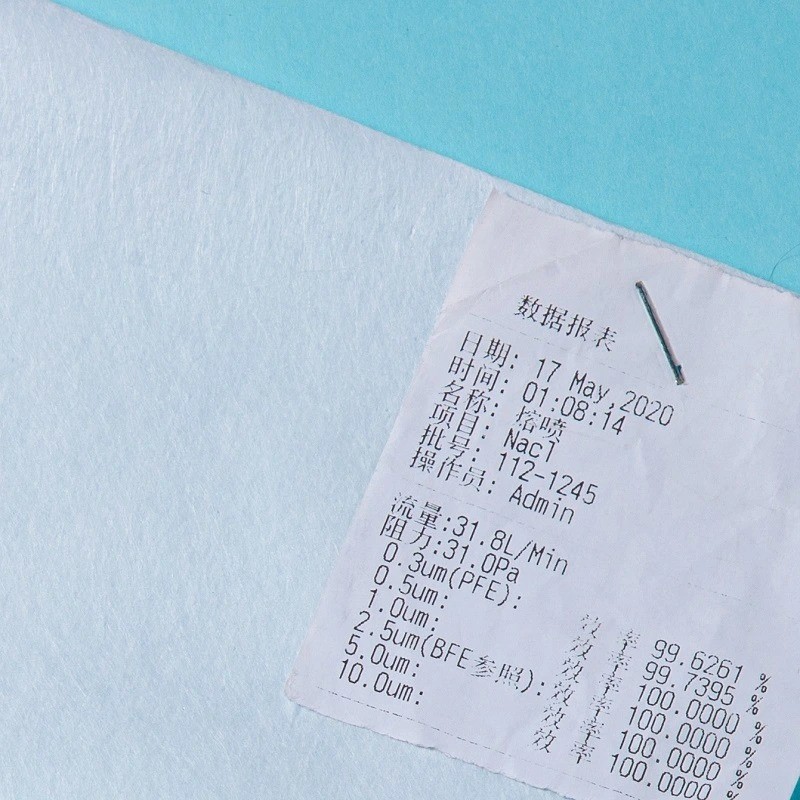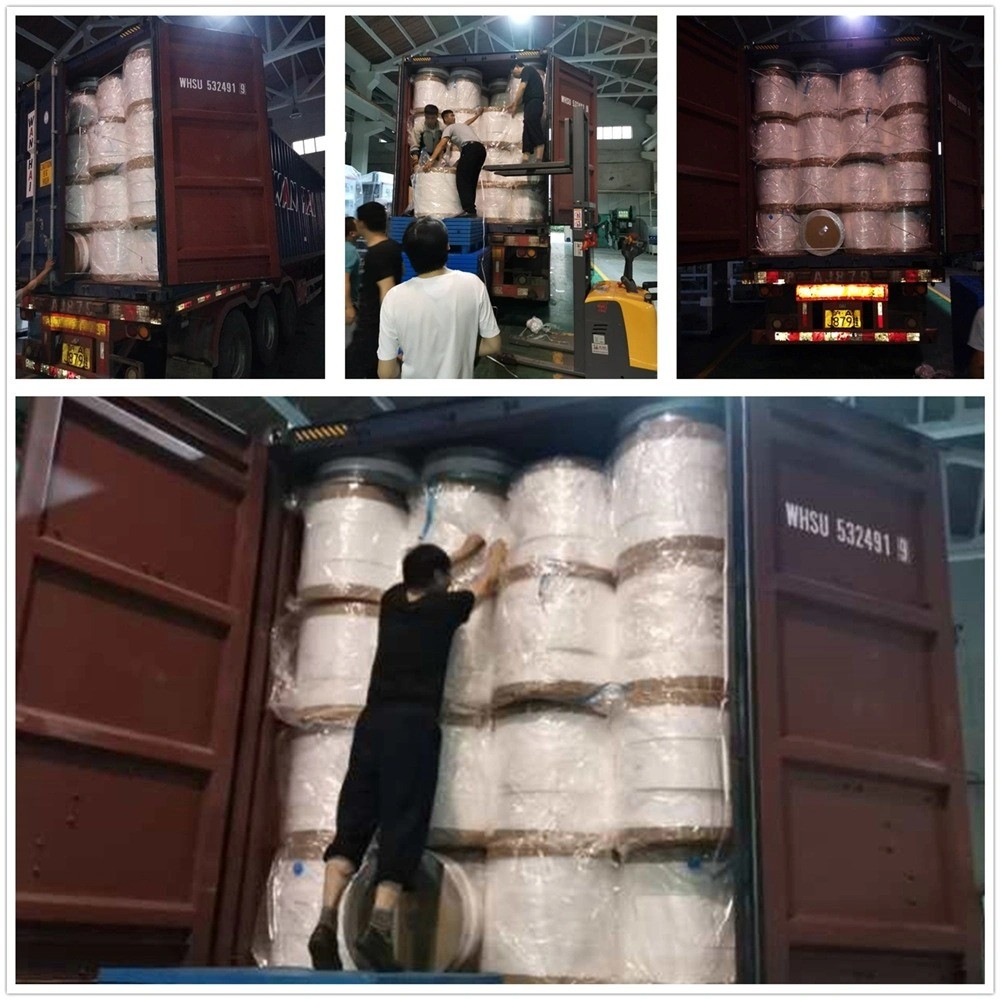 Colors Available:
White
Downloads: